I've seen lots of cute cat furniture in my day, and I've also seen furniture that's been thoughtfully designed with cat owners in mind. But despite all these purrfect creations that I've seen, there is something just so eye-catching and adorable about crocheted cat finds!
I recently caught up with Rae of Pixie and Puck Productions out of South Carolina, who shared with me some details about her purrfect little comfy couches just for cats.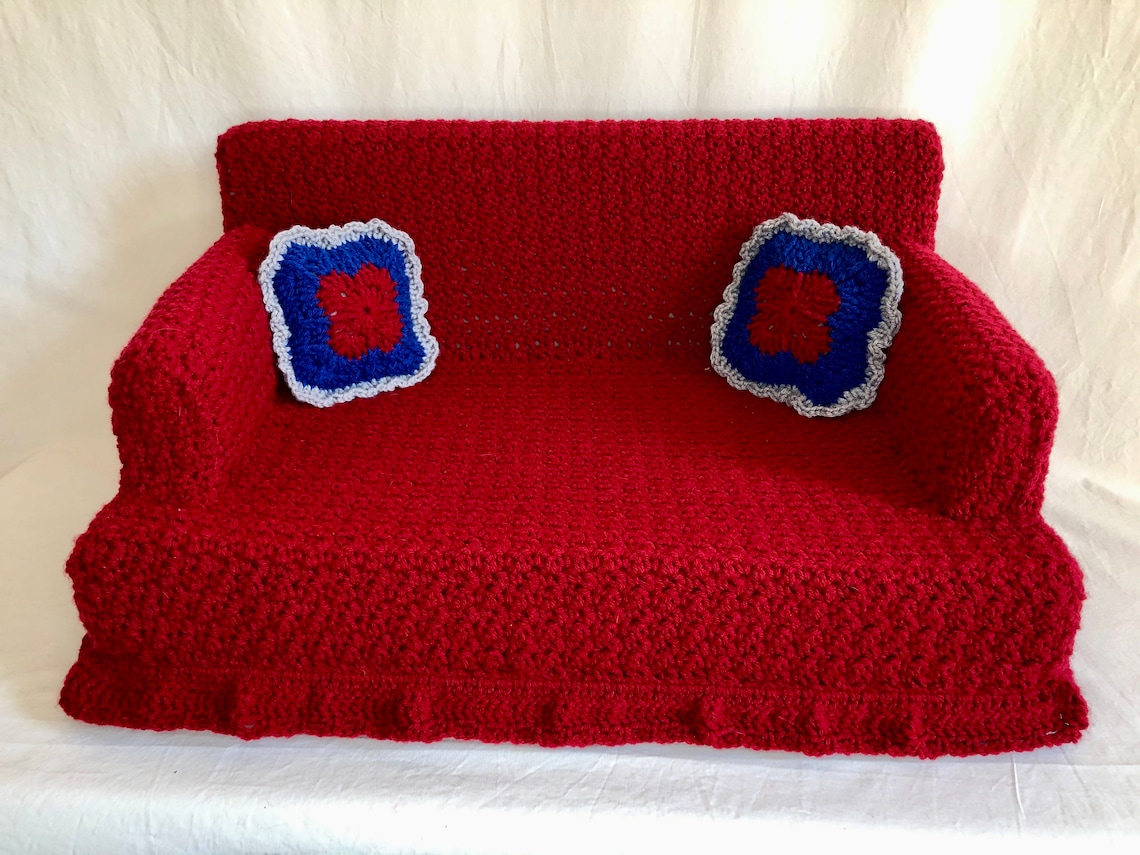 What inspired you to create these kitty couches?
One of the other volunteers for the rescue I volunteer for saw pictures of crocheted kitty couches on Facebook, and asked if it was something I could make. I said yes, and she said she wanted to order one. I had seen the pictures going around, and thought they were adorable, but had no intention of making one for myself. However, since my husband and I are trying to get our handmade business off the ground, I thought this would be a good opportunity to try a new pattern and see if it could be a good item to offer in our shop.
What are the dimensions of the kitty couch?
The approximate measurements of the couch are: 21in/54cm x 14in/35cm; seat is 4in/10cm high; back is 11in/28cm high.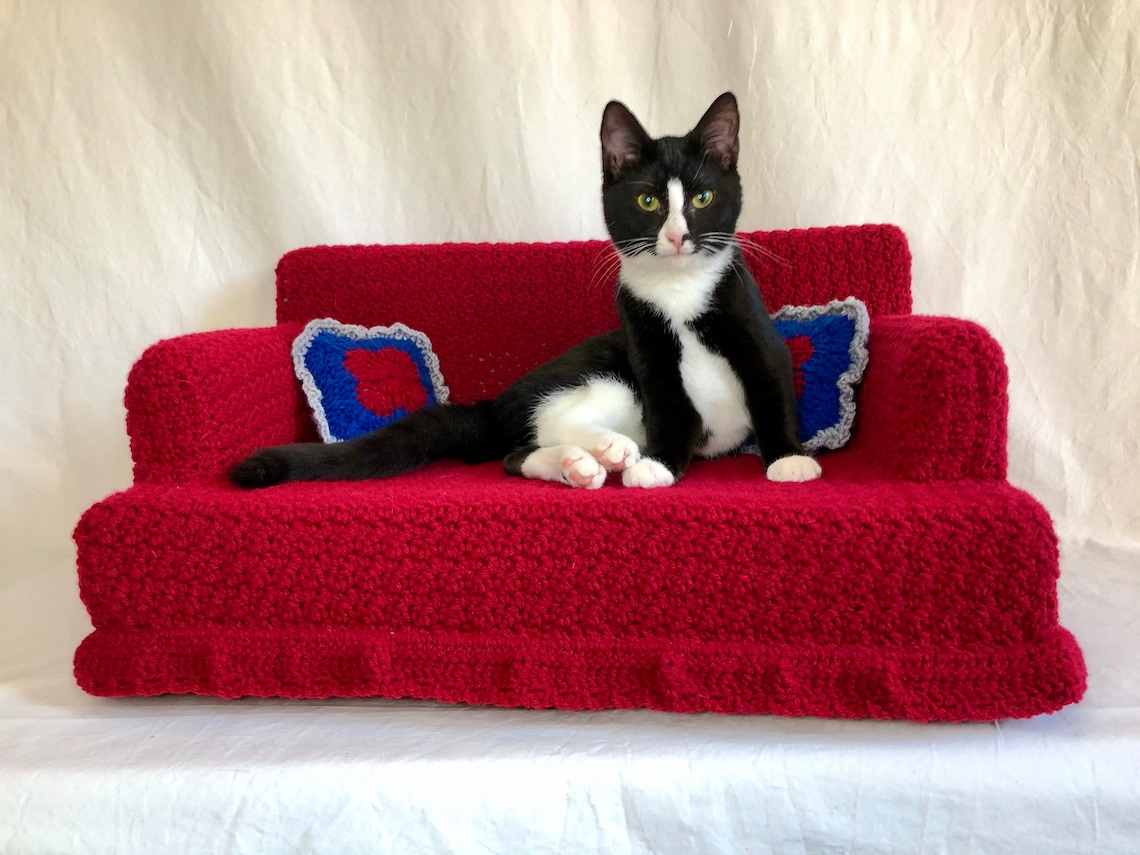 Tell me about the adorable tuxedo foster cat featured on your photos!
My family fosters for a rescue called Cat Around Town Project. The sweet tuxedo who modeled for me is Margo. She is one of six kittens we are currently taking care of. She's a sassy little attention hound, and we love her dearly.
Her estimated DOB is October 5, 2020, which makes her about 6 months old now. She's a bit on the small side for her age, as she had a broken leg early in life, prior to coming to the rescue, which may have hindered her growth slightly, as her body focused on healing the injury. We have been fostering her for about two months. She has been spayed, vaccinated, and dewormed, and is hoping to find her furever home soon!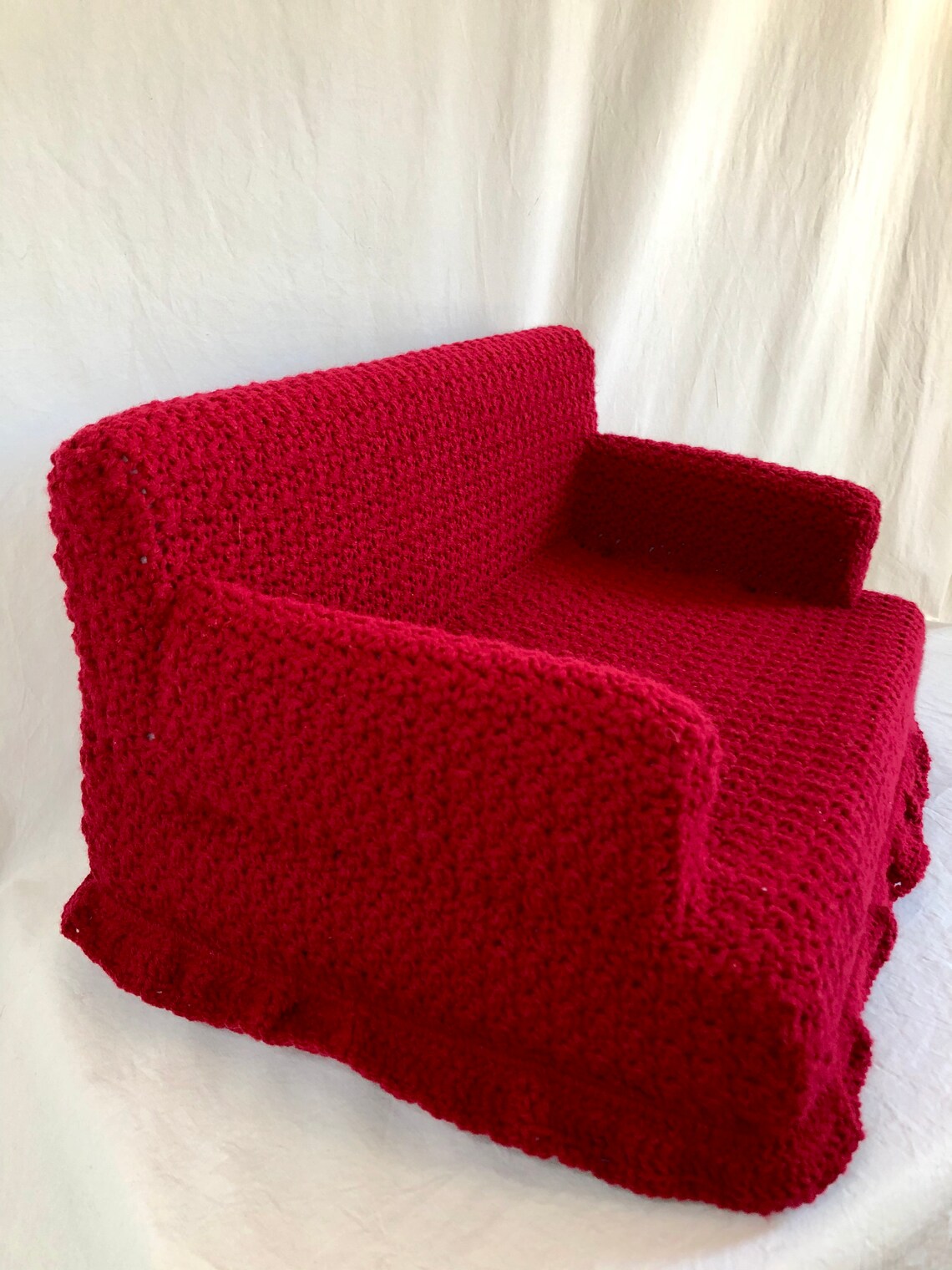 Do you have plans to create any more cat furniture?
I currently have the couch, and one other crocheted cat bed in my Etsy shop. At this time, I am not sure if I will offer other designs. I suppose time will tell whether or not people want them. If there's a good market for them, then it's quite possible I'll offer additional designs of pet beds. 
Do you sell any other cat related items on Etsy?
I also sell crocheted catnip mice, and I've been considering adding more cat toys to the shop. My 11 year old daughter also crochets, and recently made a tripod kitty amigurumi which is in the shop now. She was inspired by our two recent foster fails, who are both tripods.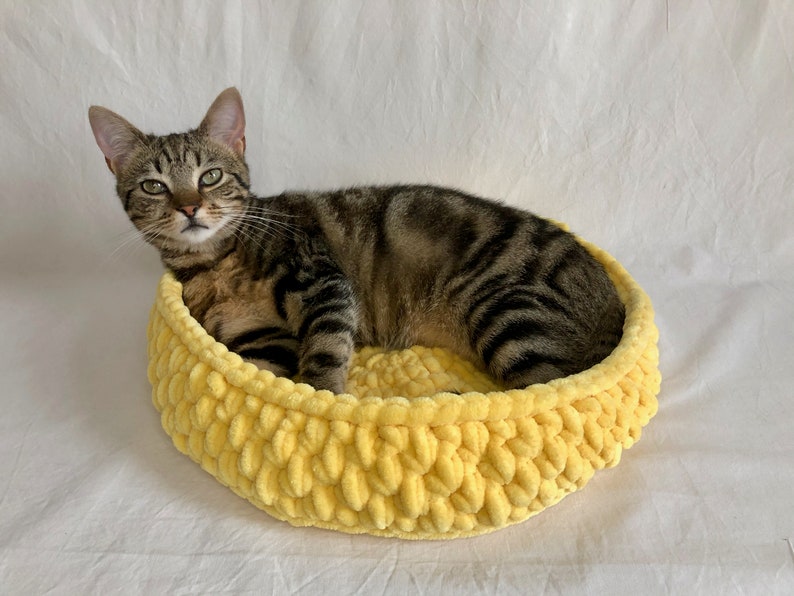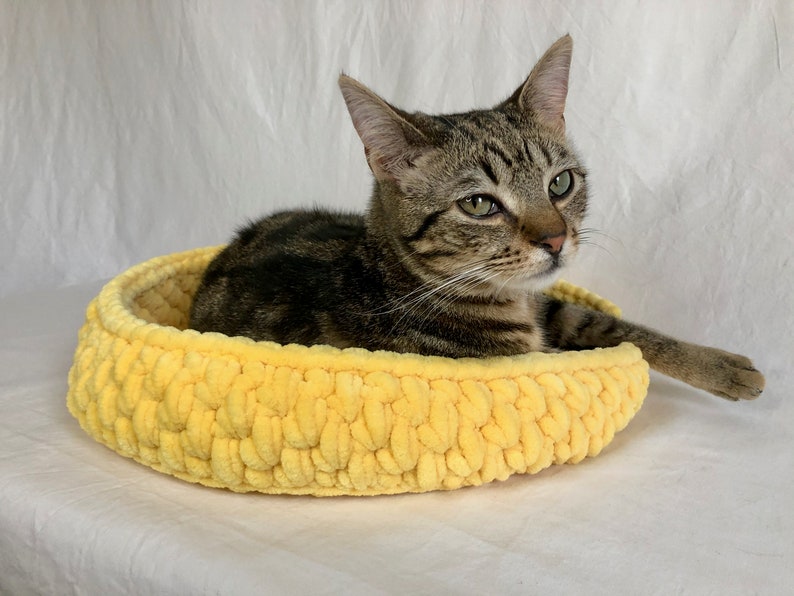 If you'd like to spoil your kitty with their very own comfy cat couch or bed, check out Rae's store on Etsy here!
All Images Courtesy of Pixie and Puck on Etsy